CHINA PR
China PR performed badly for a while. However, the team took an upward turn under the lead its new head coach, LIPPI Marcello.
Former head coach GAO Hongbo was dismissed after the first four matches, which included three losses and one draw, with a 2–3 loss to Korea REP. A successful Italian head coach, LIPPI took over a team trouble. Even though his first match resulted in a scoreless draw with Qatar, the team came back with a historic 1–0 win over its rival, Korea REP. Lippi's six matches as coach resulted in three wins, one loss, and two draws. The team's time-limited results exceeded those of second-place Korea REP. and third-place Syria.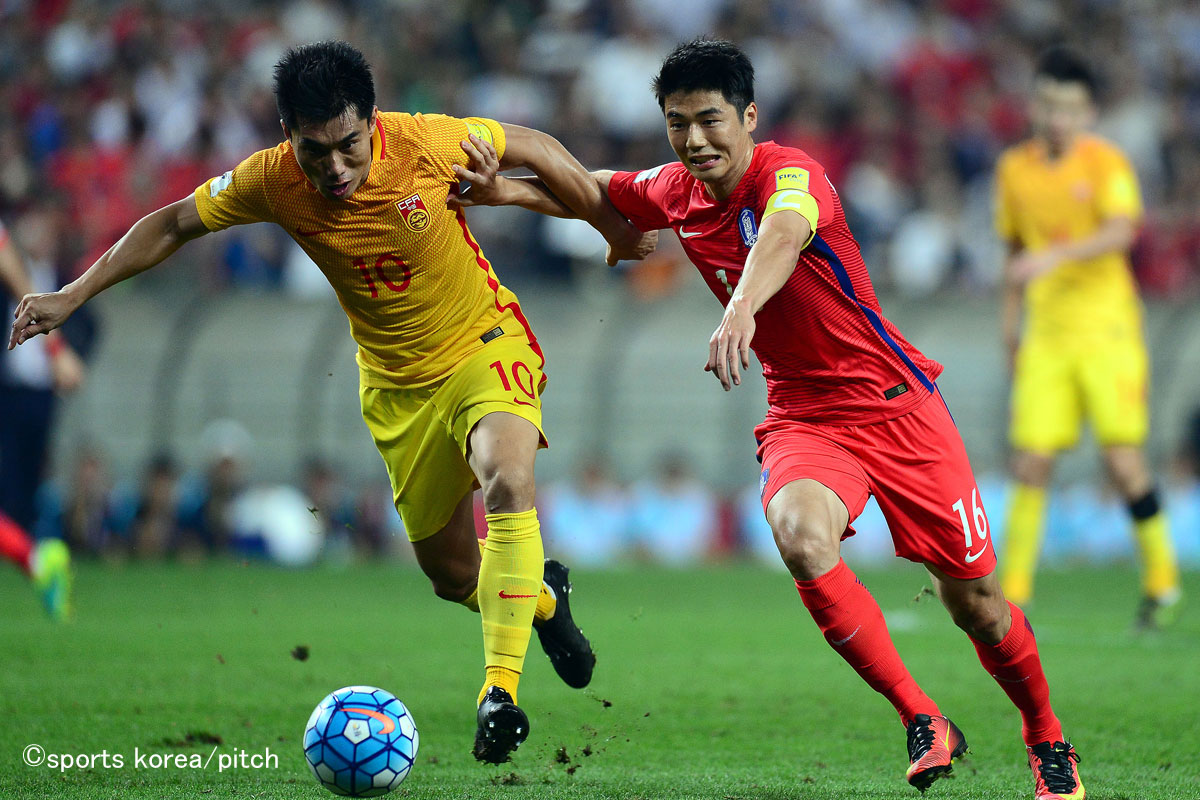 Consequently, the Chinese Football Association decided to keep LIPPI. Indeed, the team has shown excellent progress under the new coach, enhancing its system. The defense led by ZHANG Linpeng allowed only four goals over six matches. The offense led by WU Lei also improved its effectiveness on side attacks. For now, China PR is set on the EAFF E-1 Football Championship 2017 Final berth. If the squad successfully develops its potential and increases the level of its players, it may be one of the top teams in Asia by the 2022 FIFA World Cup qualifiers.
JAPAN
Japan began the final round of the Asian Qualifiers with a 1–2 road loss to UAE. No team has advanced out of the qualifier after losing its opening game. Despite some concerns, Samurai Blue piled up the points under its head coach, HALILHODZIC Vahid, switching its offense and defense quickly depending on the type of opponent and the ground conditions. KONNO Yasuyuki, who is good at intercepting, played an offensive midfielder role in a 4–3–3 formation in a big match against UAE, helping Japan to a 2–0 win. Samurai Blue then defeated Australia 2–0 in the ninth match, clinching its sixth straight World Cup berth, thanks to young players including HARAGUCHI Genki, KUBO Yuya, and IDEGUCHI Yosuke, who were not on the team for the 2014 FIFA World Cup Brazil.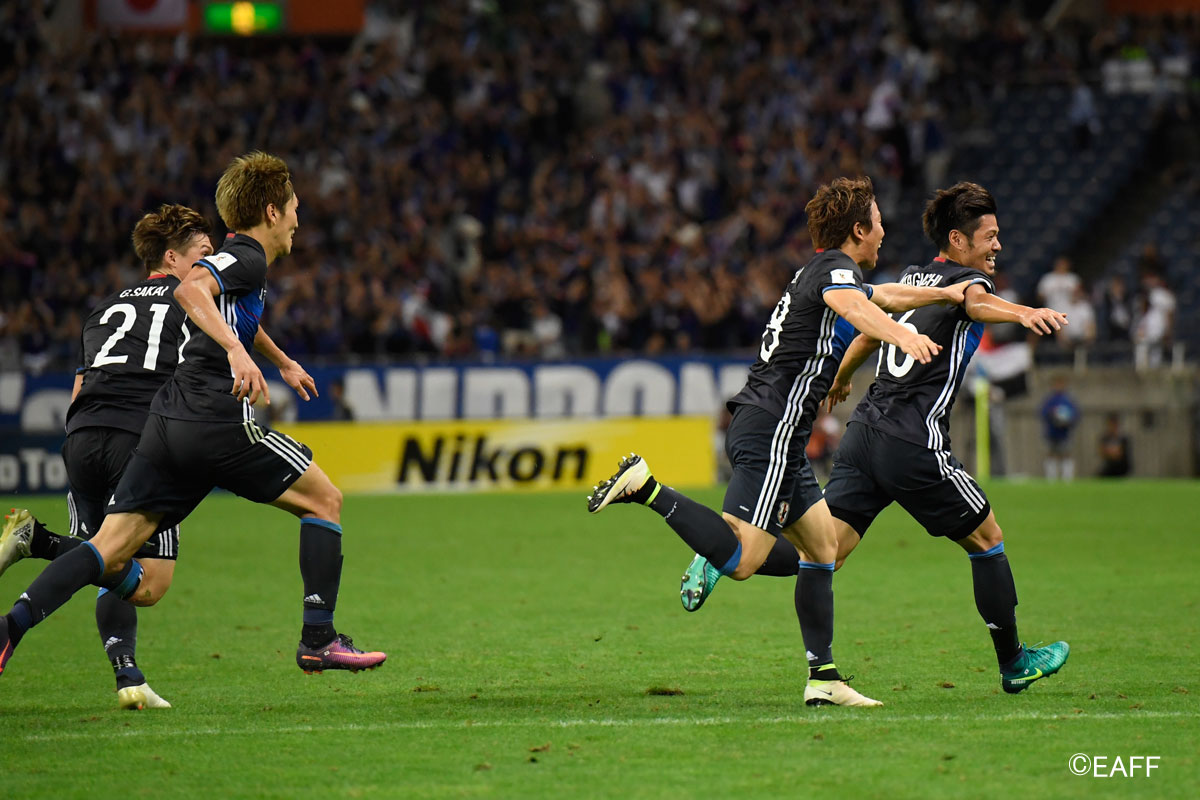 HALILHODZIC, who led Algeria to the final 16 at the 2014 FIFA World Cup Brazil, remains vigilant, saying, "We cannot win at the finals without progress." In December, all the qualified teams will reassemble, and the Samurai Blue squad will resume its severe competition and training. Thus, the team will go to Russia with the intent to win and with a perfect analysis of its opponents.
KOREA REP.
Korea REP. clinched its ninth consecutive World Cup berth and its tenth overall appearance with a second-place finish in Group A. However, the road to Russia was rougher and harder than ever before. Under German head coach STIELIKE Ulrich who led the team to second place in the AFC Asian Cup 2015, the Taeguk Warriors featured many talented members, including SON Heung Min and KI Sung Yueng, who play in Europe. However, the team was unable to win any of its away matches, with a scoreless draw against Syria, 0–1 losses to Iran and China PR, and a 2–3 loss to Qatar. The Korean Football Association dismissed STIELIKE owing to the poor performance. It was the first time Korea REP. dismissed a coach during the competition. SHIN Tae Yong was brought in as a replacement, and the team managed to qualify for the World Cup. Nevertheless, the Korean supporters and media were irritated by the team's poor performance in two consecutive scoreless draws against Iran and Uzbekistan. Their expectation is to rebuild the team so that it can reach its potential and regain its pride by December, in preparation for the EAFF E-1 Football Championship.