Looking back on international tournaments in 2016
- Could you give us the overall impression on the performance of your men's and women's team in the EAFF E-1 Football Championship Round 1 Guam?
Overall I am very impressed as our players and football continues to improve gain vital experience and grow each year. Our MA is committed to developing football in our region and as a young MA, just over a decade old, it is our responsibility to develop our players at an early age. The results may take a while but the fruits of our labor will surely come with time. So at this time and age, we will put out our promising young players and give them the valuable experience needed so that they can mature and develop into a prime citizen and player.
The EAFF E-1 Football Championship Round 1 Guam is always a tournament our players and MA looks forward to as we play our East Asian brothers and sisters. The tournament allows us to compete and gauge our performances against one another and I can only be proud of our improvements as our young MA has gone a long way from what it was when we began in 2005. We are comparing ourselves to MA's with a much longer history and our development will take time.
- Could you give us your overall impression on the performance of your AFC U-19 Women's Championship China 2017 Qualifiers?
Our U-19 Women's team again is quite young but our MA is committed in supporting our female players and women's programs. Going against a power house, the Australia match was exciting for the team and they worked harder as the match progressed. It was a bit unfortunate that a couple of teams pulled out in our group but overall we are focused on giving our players exposure, experience and their chance to develop with other future stars of our sport.
As you mentioned in your previous interview conducted last year, growth of young players, i.e. children and students are taking into form given that you have taken your planned actions.
- What is your overall impression on the performance of your team in the EAFF U-15 Girls Tournament 2017 held in Shanghai this April?
I am happy that EAFF continues to show support for our young players and the grassroots level to help develop football in our region. Our young girls continue to train and play year-round and the EAFF U-15 Girls Tournament 2017 gives our youth players something to look forward to. I am happy that the players get to meet and compete with future rivals. The competition is an eye-opener for some of our players and we can proudly see the promise and improvement for our future teams.
- U-17 men's team visited Japan for training last year. Can you tell us about this training camp? Could you tell us on the comments from your players and coaches on this training in Japan?
NMIFA again is committed to the future and will support our young players in their development as a player and an individual. We sent our U-17 boys for exposure and vital experience that they will treasure throughout their lifetime. It was a very busy camp as the team played many matches against quality Japanese school and club teams. The players work tirelessly but they were happy and enjoyed the opportunity to watch a professional J-League match. Even more recent, our Women's National Team had just completed their training camp in Hakone, Japan. We would like to thank the Japan Football Association for their continued support towards our MA and player development.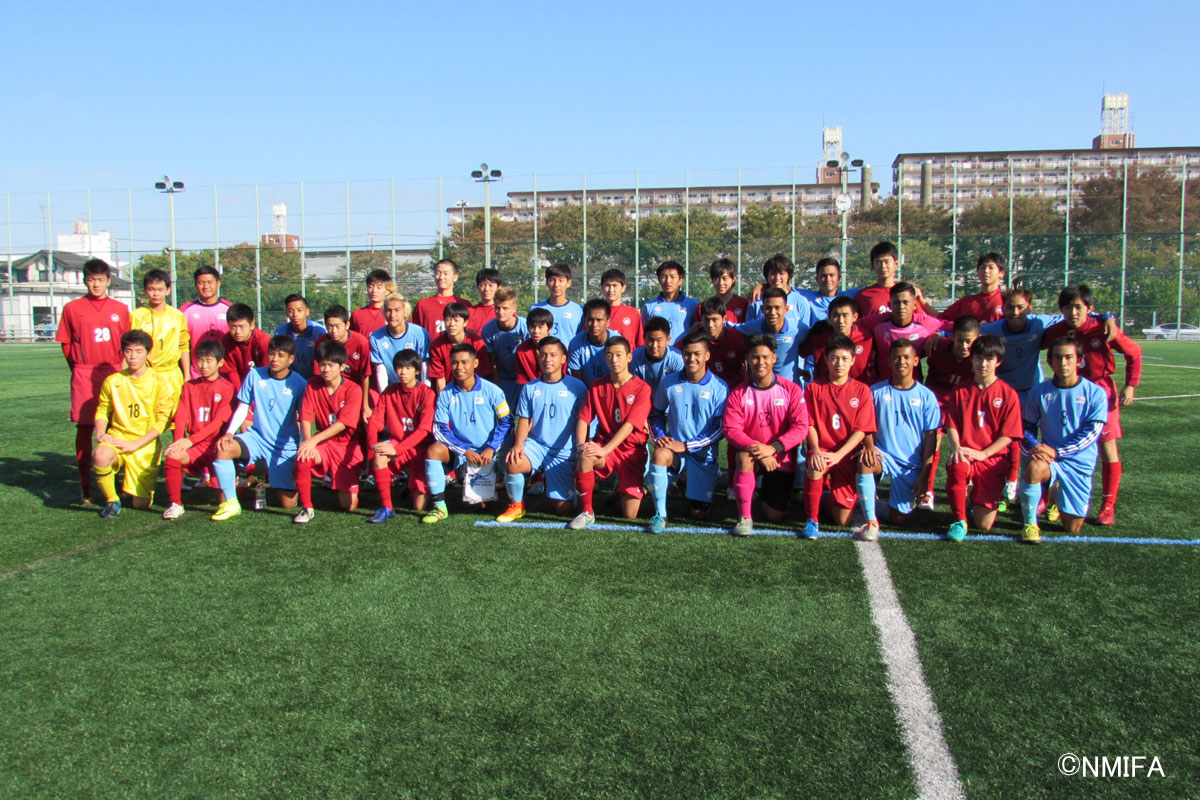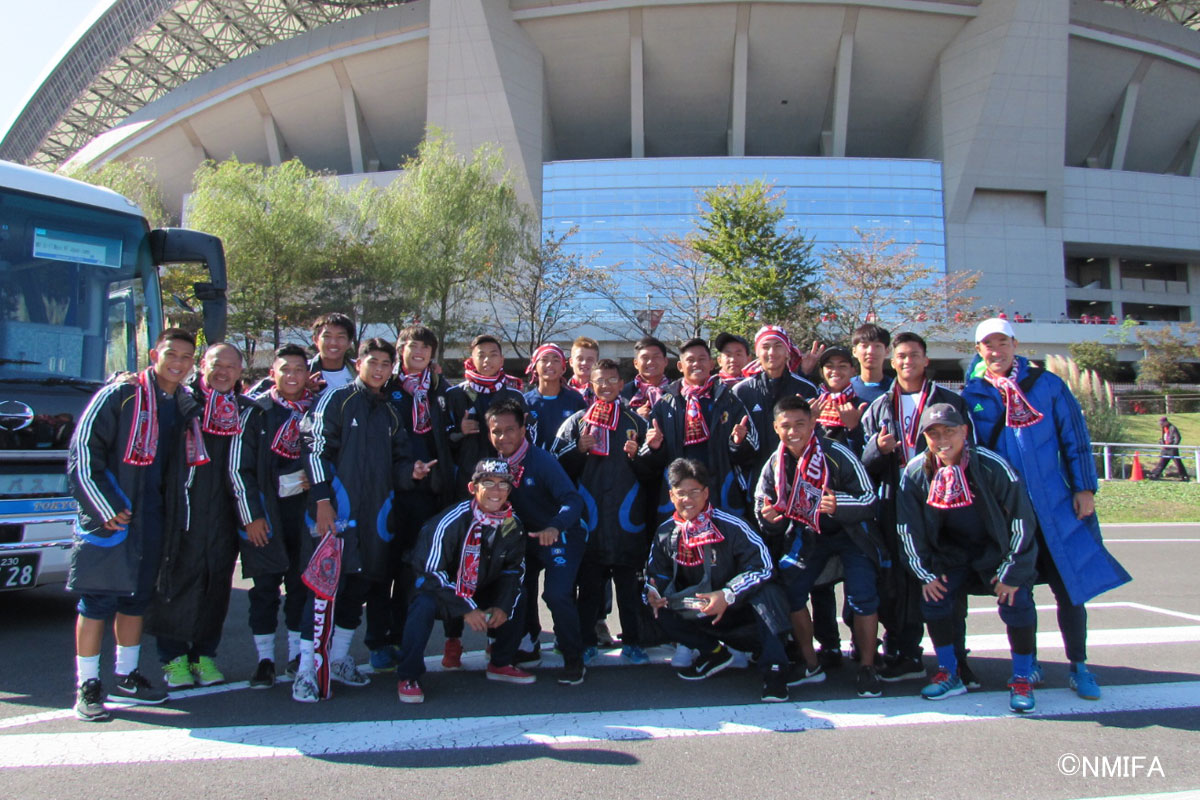 - Other than this training camp, you provide many other valuable experiences for your future stars in NMI. Can you share us some updates on your development plans for your young players?
The NMIFA will continue to work for our community. Aside from our players, we will turn our focus to improving our coaches and promoting football in the NMI. We want to grow our pool of players and provide them the quality coaches and training they will need for their development with their clubs at a young age, until they reach the senior team.
Training camps are important in developing our players and staff. So over the past year and very recently, we have completed camps in Guam, Hong Kong, South Korea, Japan, Thailand and Philippines. This keeps the players busy and highly motived to improve.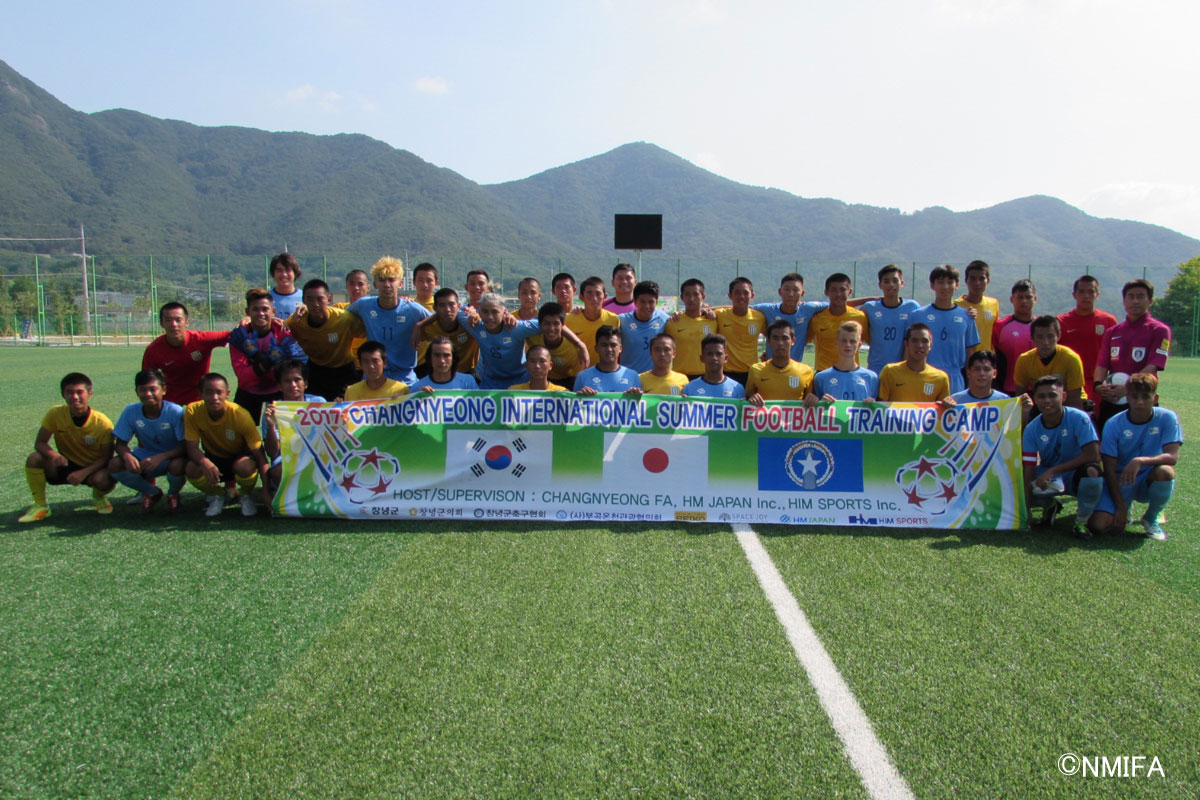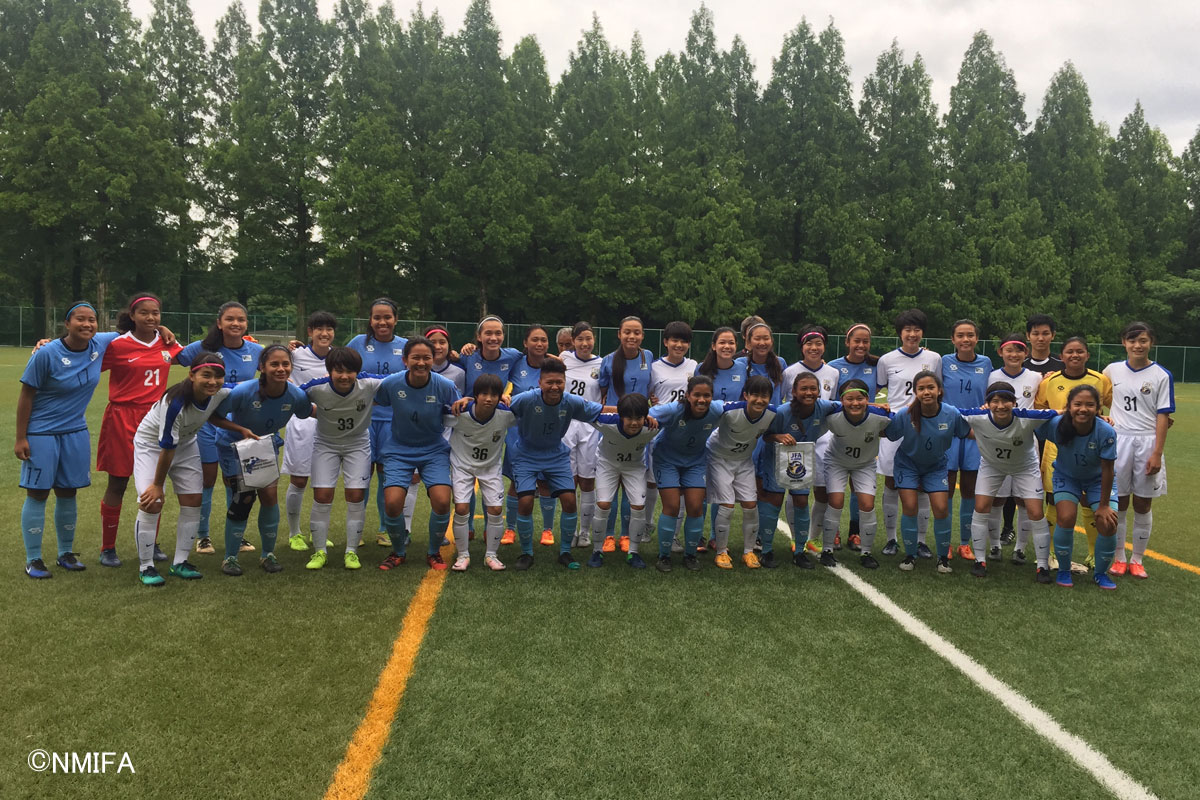 - NMI will participate in the AFC U-16 Championships Qualifiers in September and AFC U-19 Championships in October. What are your expectations for your players and teams?
We know we have tough matches coming up but our players have been training and preparing daily to give a good fight. If we can come out with wins, we will most certainly be happy and shows that our MA's hard work pays off. Our program has come a long ways and we promise to come out to compete and be a great adversary. We expect that our team will go out showing their fighting spirit and give their best showing. The NMIFA is eager to develop our teams, give them the experience to learn from and improve.
Effort and/or actions the association have taken to promote football
- Please inform us on the recent actions your FA has taken on the following matters:
1) Develop football in NMI
The NMIFA is work to bring football to everyone. We created a Women's Masters Division for our mothers and ladies new to football. We want our parents to be more involved and understand the sport; the successive result is continued and added support of our programs and the players. As important as the players are the coaches. We will continue to develop strategies to improve our coaching standards and increase the pool of local coaches in the NMI. We will look for coaching education opportunities and continue to send out participants to give back to our community. As the interest continues to grow and we see more players coming out, we are seeing potential lack of coaches and we want to avoid that situation.
The NMIFA will continue to build its relationships with the schools and provide the support necessary to bring football into the classrooms and out on the fields. We have our national and licensed coaches supporting various schools, providing quality sessions and a tournament to showcase their talent at the end of the program.
2) Strengthen your teams
To strengthen our National Teams, NMIFA will continue its commitment to our players. Provide them the best environment possible to thrive in, to develop into our star players. Provide for continuous year-round training and training camps to develop our team unity and skill. We will support our coaches and staff throughout their endeavor for success and development. Success is not born overnight and our organization is dedicated to the development of football in the NMI.
3) Become full member of the AFC and FIFA
As the NMIFA moves forward, we will continue to show our players, the community and the footballing world our long term commitment to football. Success will not come overnight, thus we will continue to work tirelessly to satisfy all criteria of achieving full membership in AFC and FIFA; it is what our community deserves and we aim to bring positive development to our community through football.
NMIFA is building its strong track record of showing our long term commitment and passion for football. Football is in the NMI to stay and the NMIFA is steadily developing a football culture amongst the community. Football has grown in popularity and were working towards being the number one sport in the NMI. Even the local government is now a big supporter of football, and they have provided the NMIFA with 40,000 square meters of land to put up our first artificial pitch and training center.
For our football community, players and staff, young or old, male or female, we will do our best to develop them to be successful. In the past, the NMIFA has participated in numerous tournaments, sending our players of all ages to compete and train around Asia. Just over the past year, we have held camps in Japan, South Korea, Thailand, Philippines, Hong Kong and Guam. Our Staff is being sent to as many courses available for us to learn and bring back to the community. We will be an MA that participates and will be active participants in football activities offered to us for development. So despite the many challenges facing the NMIFA, we will exert our maximum effort to become a full member of AFC and FIFA to spread the joy football can bring and develop football.
- Can you share us some updates on your new National Training Center which is currently under construction?
The NMI Soccer Training Center project is underway and we are looking to have an artificial pitch in the first quarter of 2018. It has been a tedious process to begin construction, but nevertheless we will push through to provide the NMI a quality grounds to develop football. This pitch will be a dream come true to our community once it is completed, and we can see great potential coming from the NMIFA when the gates finally open.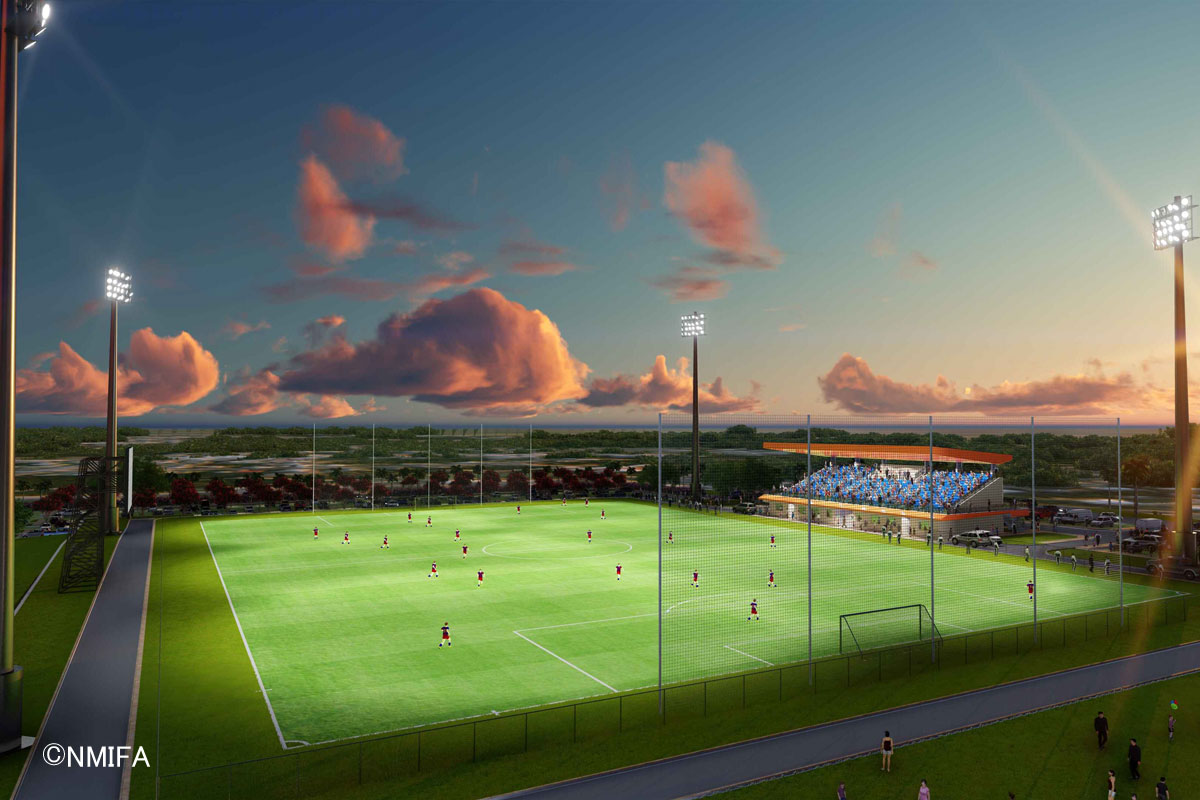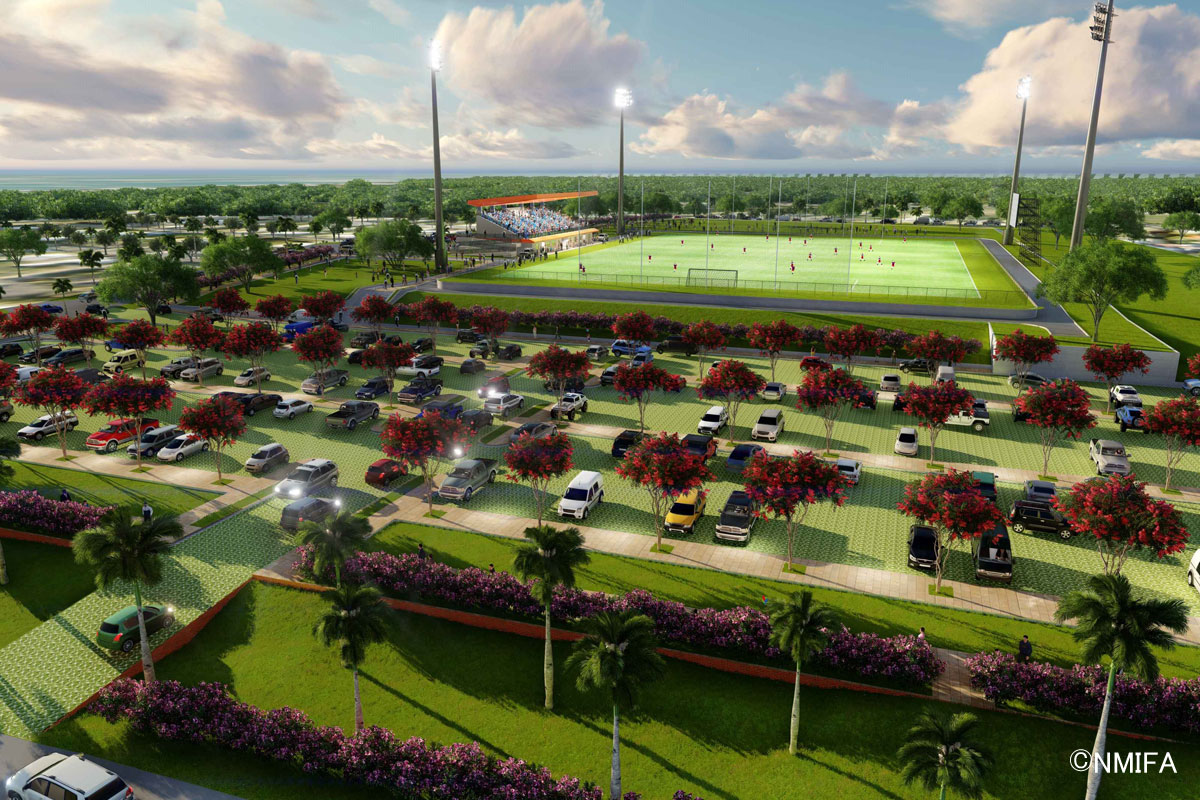 - Message to the fans of the EAFF Official Website.
I would like to take this opportunity to thank the fans, our football brothers and sisters who continue to support the NMIFA and our programs. We have accomplished much within our short history but still have a long ways to go before we reach the world class level as our neighbors in the region. Together, with the help and support near and far we will reach greater success in football.