With a historic achievement for the women's team and a runner-up finish for the men's team in the inaugural AFC Solidarity Cup, 2016 was an incredibly successful year for football in Macau.
Macau Football Association (MFA) Vice President, DE SOUSA Daniel, in Tokyo to attend the EAFF Executive Committee Meeting, sees improvement in all aspects of the tiny region's development, including increased interest in the domestic game.
"Local newspapers dedicate a lot of space to International football, but not much as local football yet. But it's different when our national team performs well; once they were given a page and a half in the local newspaper," he says.
"Three or four years ago our TVs would show only one game per year, our cup final, but now the number of matches broadcasted is growing. We also have a local internet service dedicated to local sports with thousands of viewers, which is a very good start."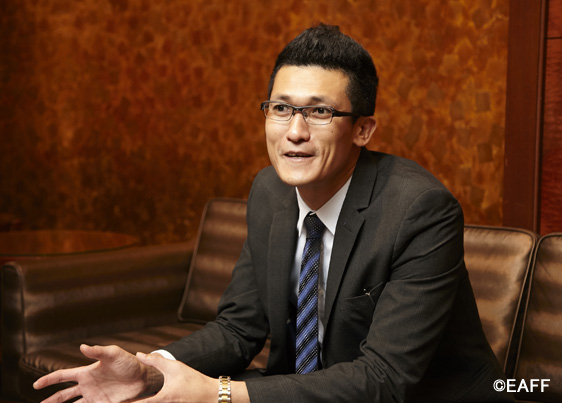 With just 5,000 players, including children, out of a population of 600,000, Macau faces a challenge similar to other smaller countries and regions which cannot yet sustain a professional league. The national team boasts just one player who plies his trade overseas in Hong Kong-based LEONG Ka Hang, who won the MVP of the AFC Solidarity Cup.
"Most of our players have a regular job besides football. Some work at night and sleep only three hours before showing up for practice or for a game," DE SOUSA explains. "It says a lot about the passion of our players. I really appreciate the dedication of the players and the coaches, and what they have done for our national team.
"The local football culture is still very naive; people just enjoy going to games to watch goals, and there is not much attachment to local clubs yet. But the good news is that things have begun to change, and more parents are supporting their kids' development as young footballers."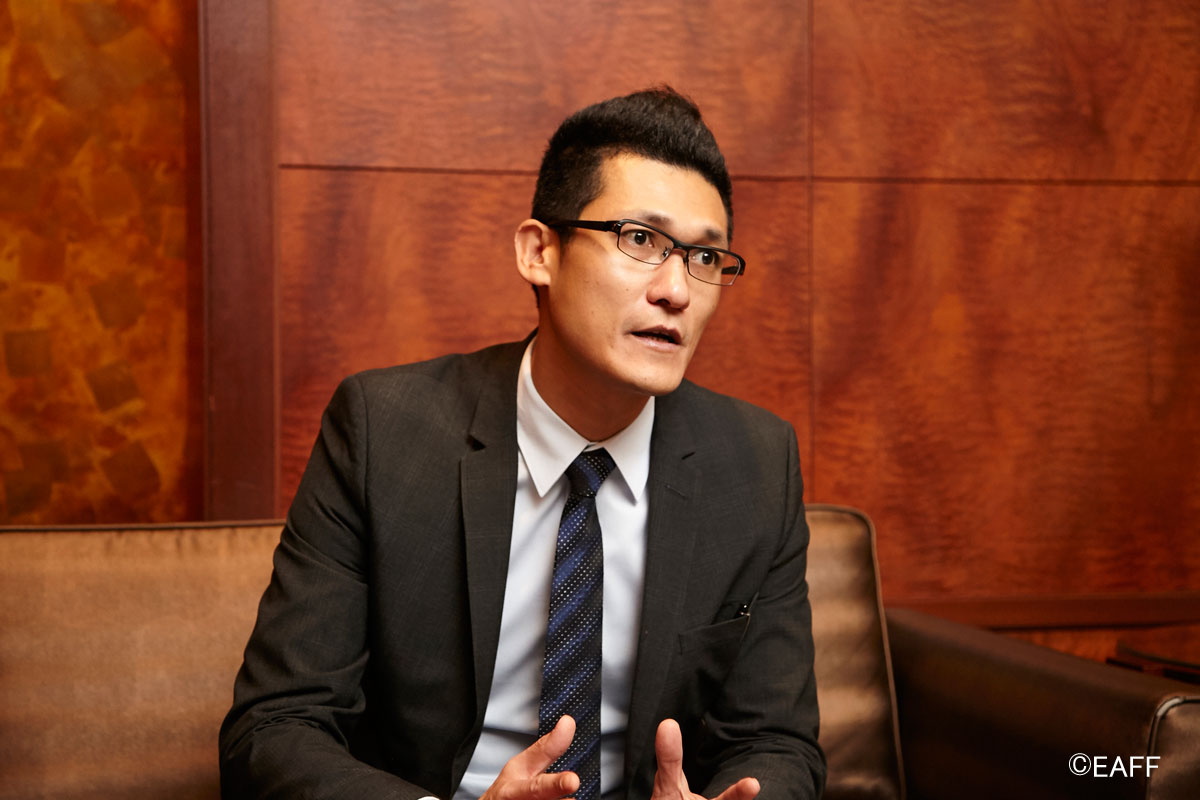 Some of Macau's greatest progress has come through their women's team, who earned their first-ever point through a scoreless draw against Northern Mariana Islands in the EAFF E-1 Football Championship 2017 Round 1 GUAM. It was a remarkable accomplishment for the coach VONG Iau Meng, who according to DE SOUSA has gone from being unable to field a team to regularly training with over 30 players.
"I have an agreement with my wife that if our daughters want to play football, we will support them," De Sousa laughs. "Football is becoming popular among girls as well, they are overcoming the conservative idea that women can't play."
In addition to continued investment in coaching education, the MFA hopes one day to be able to host international tournaments. For now, however, they are more concerned with creating more playing opportunities for the country's developing national teams, as well as helping other players take the leap abroad as LEONG Ka Hang did.
"Our long term goal is to send players to foreign leagues, and to build strong national teams," DE SOUSA says. "We have a long way to go, we still have a lot to learn, but we will really do our best to keep getting good results."