Though beautifully securing its place in the Rio de Janeiro Olympics at the AFC U-23 Championship, the team was humiliated in a table-turning loss in the tournament finals to rivals Japan.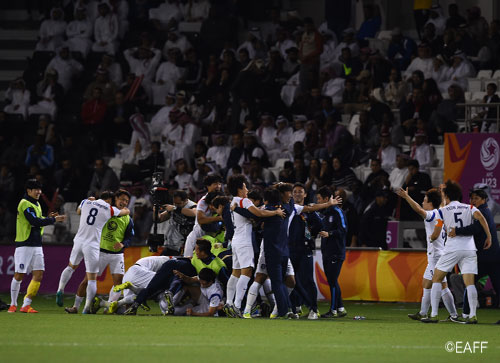 What made the loss more bitter was the fact that the team had beaten Japan in the London 2012 Olympics in the 3rd place runner up match, giving it the bronze medal. Full of hopes to repeat their glory years, the team added to its front line Son Heungmin and Suk Hyunjun – both players in Europe's top leagues – and the domineering Jang Hyunsoo as its main defender. The common characteristics of these three players in the 'overage' block can be found in their strong mentality, which it is hoped will cover for any team forthcomings in its physical and mental performance. In midfield we find the mobile Ryu Seungwoo and the large Park Yongwoo – known for his capability of developing the game – along with a number of other talented players both qualitatively and quantitatively. Their basic 4-3-3 formation and an ability to play in 4-2-3-1 and 4-4-2 formations guarantee them a comfortable position in international matches.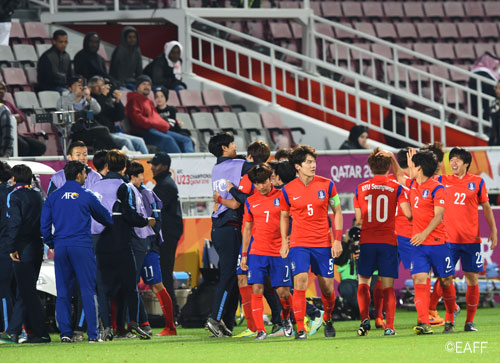 Though they find themselves in the same group as gold medalists Mexico (London 2012) and European powerhouse Germany, they hope to make the most of a solid victory against Fiji in their opening match.