Though this generation has seen the door to the world stage (the U-20 World Cup) shut numerous times, with losses in the best of eight round in two AFC U-19 Championship, its manager, Makoto Teguramori, leads a team that grasped its ticket to the Olympic Games by accomplishing a remarkable victory in the AFC U-23 Championship – making his team the champion of Asia.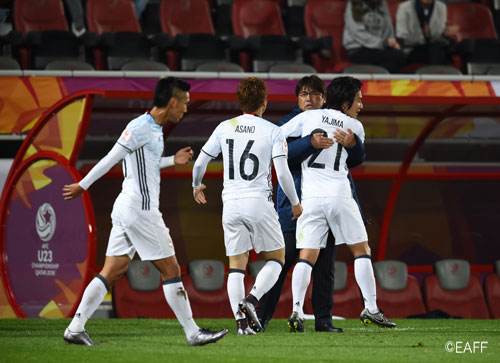 The team's strengths reside in a teamwork that has seen all members of the team build their physical and mental mettle through hard work during matches. Though the team's right side back Sei Muroya and center back Takuya Iwanami suffered major injuries this year, diligent rehabilitation allows them to play in the Games. The players in the 'overage' block are J1 League top class footballers Tsukasa Shiotani , apt center back and side back, agile side back Hiroki Fujiharu, who plays on the left and forward Shinzo Koroki, who possesses a keen sense for scoring goals. Their team's participation in the Olympics greatly motivates these players. With a 4-4-2 formation as its basic stance, the team plays a strong defensive game, which swiftly sends its players to the top of the pitch to attack whenever provided with a chance to score. Though a number of its team members, such as Takumi Minamino, and Takuma Asano, who has recently been selected to play for the famous English team Arsenal, offer a chance to see some enjoyable football, the team's lifeblood is in its organizational strength.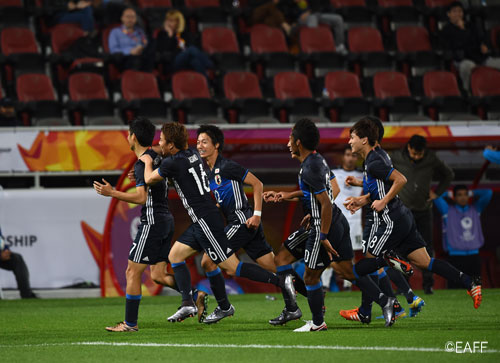 Though the team's lack of experience on the world stage is a cause for anxiety, it is sure to aim for a medal by topping its best of four record in the London 2012 Olympic Games.