Matchup between Highest Level football clubs in Europe
There were many star players at 2010-2011 season from leagues of European countries and the European Champions League, include many player from the EAFF members. Competing between the players were really compelling.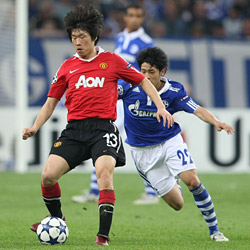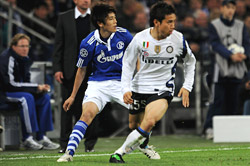 The UEFA Champions League semi-final was played between Manchester United (England), which owns the former Korea Rep. national team player Park Ji-Sung, and Schalke 04(Germany), which Japan's Uchida Atsuto and the Chinese national team player Hao Junmin play for. Hao Junmin regret he did not get a chance to play in both Home and Away games, but Park Ji-Sung and Uchida Atsuto were both in the starting lineup and had a chance to competing with each other. Manchester United scored 2-0 wining the second game in semi-final, set the total final score of 6-1 advancing to the Champions League final against Barcelona on May 28th. In addition, the 2009-2010 champions Inter Milan (Italy) VS Schalke 04 quarter-final, both Japanese player Nagatomo Yuto and Uchida Atsuto had a chance to compete head on with each other. Both players with fantastic skill brought the audience festinating memorable scene.

Active in the Champions League, East Asian players in their respective league also has eye-catching performance. For example, 30 year old Park Ji-sung retired from South Korean national team in January this year, but proved that he still represents the highest level of Asian football players. Starting in 2005 as part of Manchester United, Park Ji-sung continues to play a sense of his existence in the team among the Manchester United stars such as the England striker Wayne Rooney. In 14 appearances Park Ji-sung scored 4 goals. In the home game against Premier League team Wolves, Park Ji-sung scored twice, assure Manchester united a 2-1 win. Also in the UEFA Champions League, against the English Premier League rival Chelsea in second game, Park scored and brought the team victory. The local media called him "a catalyst for the team's victory" because of his outstanding athletic ability and calm style of play. After 2007-2008 seasons, Manchester United and Park Ji-sung once again fought into the UEFA Champions League final with a chance to win the championship.

Uchida Atsuto, who first challenged the European stage, has caught the attention of the world. Back in 2010 FIFA World Cup, although he has entered the Japanese national team squad, but did not get a chance to play. However, after joining the Bundesliga team Schalke 04 in the first year, he has played 25 times on behalf of the team. High-speed running, active participation in attacks, and accurate passing, in exchange he still remain active in the Champions League, his name were on starting lineup 11 times on behalf of the team , and made huge contribution for the team to enter semi-finals for the first time in history. Particularly impressive is the battle with Inter Milan in the quarter final, Uchida's clever performance and little mistakes, gained cheers of Maicon. And became focus of attention when exchanged jerseys with Maicon.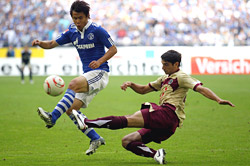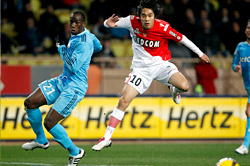 Hao Junmin, the Chinese midfielder began play for Schalke 04 from 2009-2010. He played a full game in the opening game of Bundesliga in August 2010, but then did not get a lot of appearances. Until April 2011, he was then again on the starting lineup. 6 appearances in domestic league, was benched in Champions League game against Hapoel Tel Aviv(Israel) and Valencia(Spain) only with a few opportunities to play. However, good attack ability, running ability and physical condition still make people feel that he holds the possibility. Hao Junmin's performance in next season is also worth looking forward to.

Nagatomo Yuto, the Japan National Team player enrolled Cesena in July 2010, only half year later he successfully transfer to the big team Inter Milan .With excellent physical condition as weapon, Nagatomo not only receive the opportunity in starting lineup in the "world's strongest club", also scored goal in March against Genoa. Nagatomo Yuto was only a rookie defender in 2008 FC Tokyo, but only in the third year of his professional football career, Nagatomo become part of giant Inter Milan .It's a huge jump for his professional football career.

Although there is no UEFA Champions League experience, Park Chu Young Korean football player was the most promising player. Even though only one goal for 10 games in early of the season, but gain point for all three following games also bright the total goal of 12 after against Algonzales in April. Back in 2008-2009 season, when Park Chu Young joined the team wearing jersey No. 10 he was already the team's leading scorer as the team brought to the forefront of the league.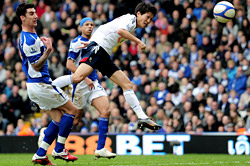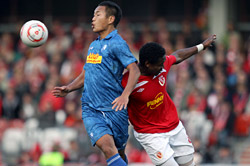 In addition, same time in 2009-2010 seasons, Lee Chung-Young from Korea Rep. was enrolled by the Premier League team Bolton. Lee was impressively active in main lineup with extraordinary dribbling and assists technique. Jong Tae-Se, the P.R.Korean striker plays as front fielder for German second division club Bochum, although because of the injury he didn't play for the whole season, but Jong Tae-Se scored 10 goals was promising enough for his personal goal. In terms of young players, the Korean player Son Heung-Min played for the Bundesliga club Hamburg SV played 13 games and scored three goals. Japanese player Miyaichi Ryo playing for Feyenoord played 11 games and scored 3 goals. Both player are 18 years old, and was very actively performed in the league.

Kagawa Shinji playing for Dortmund did impressed audience with his wonderful performance even after his fracture in right foot when played in the AFC semi-final in January. Although Kagawa didn't make his name into the 23 player list for Japanese team at FIFA 2010, this 21 years old player scored 8 Goals in 17 games with skillful control and shot. Ranked fifth in the previous season, Dortmund ranked No.1 in first half with 14 wins 1 tie and 2 losses. At the same time Kagawa also won the league MVP title for the first half of the season. After the impact by the fractures, Kagawa has been in the recovery state since, but with 10 point advance lead helped Dortmund secured the championship title after 9 years lap.

Above summarizes the player statics from EAFF country/region). Entering elimination round of world cup, all players from Korea Rep. and Japan received highly appraise in Europe, and this trend should continue in the future. Hope in the near future, will able sees more Asian players' active performers at the UEFA Champions League in European and also European country League.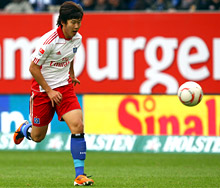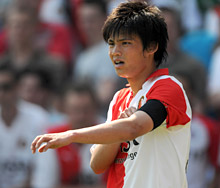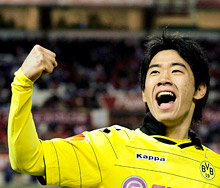 *Games played, goals and other data as of May 10.
TEXT:gekisaka.jp/KODANSHA
PHOTO:Getty Images、Reuters/AFLO