World's big names are gathering in the Chinese Super League
The great power in East Asia, having achieved accelerated development in the economy, is coming to the fore in football as well. World's big names are now arriving to the Chinese Football Association Super League (commonly known as Chinese Super League) in a flurry.

In this summer's transfer market, Ivory Coast international forward Didier Drogba sought a new challenge at Shanghai Shenhua FC. Also at the club is FW Nicolas Anelka, Drogba's teammate at Chelsea FC, so the powerful duo which was on the rampage in Europe has reunited in China.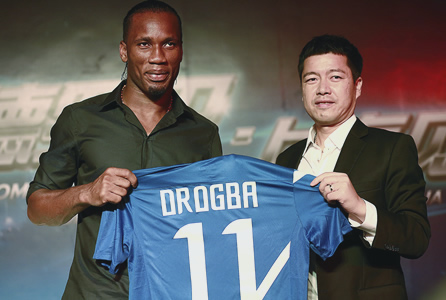 In this 30-game Super League season, Shanghai Shenhua are 11th in the table after 19 games. Led by former Argentine international player and coach Sergio Batista, the team are expected to help create great excitement in the latter half of the season.

AFC Champions League regulars Beijing Guoan FC also signed a star striker in former Mali international Frederic Kanoute, who had a long spell at Spanish La Liga club Sevilla FC. The signing of the experienced 34-year-old can help the team now lying fifth after 19 games to be more involved in the title race.

Champions Guangzhou Evergrande FC have also reinforced their squad to overcome the challenges from rivals. The signing of Lucas Barrios, a key attacker at Borussia Dortmund alongside Shinji Kagawa, should increase their attacking force. Furthermore, Korea international defender Kim Young-Gwon, who played for J League clubs FC Tokyo and Omiya Ardija, will join the team after the 30th Olympic Games held in London. Guangzhou Evergrande are only in their second season in the Super League, but they arguably have one of the strongest squads in the league.
Building a team aiming to dominate Asia
Retaining the league title is not Guangzhou Evergrande's only goal: They are also aiming to dominate Asia. In the AFC Champions League 2012, they have become the first Chinese club to reach the last-eight since Shanghai Shenhua in 2006. Under the famous Italian coach Marcello Lippi, the club's ambition is rapidly expanding.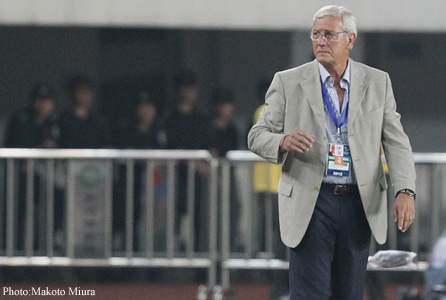 Hangzhou Greentown FC are edging up in the table, led by former Japan international coach Takeshi Okada. The ideology of the Japanese manager who enjoyed successes on international stages has gradually spread in the team.

While more and more coaches are coming from abroad, Guizhou Renhe FC, third in the table, are overlooked by Chinese coach Gao Hongbo. The 46-year-old coach was in charge of the China international team from 2009 to 2011 and led them to win the East Asian Football Championship in 2010. Some members of this squad, MF Yang Hao, FW Qu Bo, and DF Sun Jihai, are now embodying their coach's philosophy at Guizhou Renhe.
A multitude of big European clubs played pre-season matches in China
As big names are arriving, big clubs such as Manchester United FC and Arsenal FC visited China for their pre-season preparations. United won a friendly match against Shanghai Shenhua by a goal from their new signing Japan international midfielder Shinji Kagawa.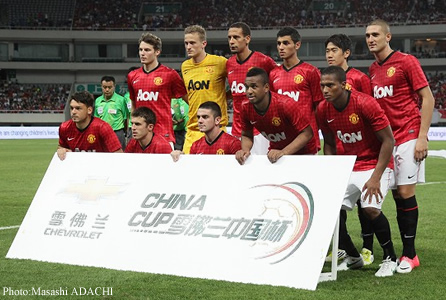 Large European clubs pay attention to China because the country has huge potential as a new football market with the largest population in the world. Meanwhile, China's own benefit from hosting big clubs from Europe cannot be missed, either.
Advantages generated in an environment where fans can see world-class football up close
By seeing world-class stars play up close, children receive a good stimulus and get motivated to raise their levels.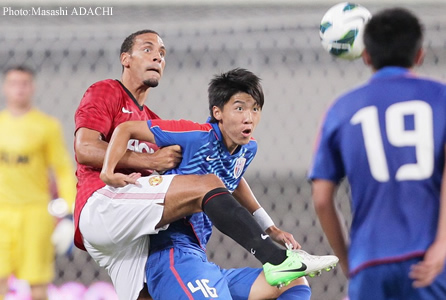 Japan is a good example. As the J League opened, many world stars came to Japan, building up children's dreams.

A prosperous domestic league could in turn make their international team prosper. What changes will China see after lagging behind Japan and Korea for many years? The 2013 EAFF East Asian Cup to be held next year will be a perfect opportunity to show their enhanced quality.